You are here

Our Team
Our Team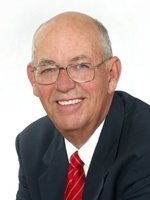 John C. Harcar
John began his career in the Financial Services business in 1974. As an Agent for Transamerica he helped protect families from unexpected loss of income and planning for their retirement. During his 20 years with Transamerica, he was consistently recognized for the concern he had for his clients, as well as training other professionals in the consulting process to assist their clients in working toward achieving their financial goals.
A desire to provide a broader range of services led John to open his own Agency in 1995. John's knowledge of the Financial Services Industry and his enthusiasm for deepening business relationships has proven beneficial to his clients, helping them work toward achieving their goals, dreams and future objectives.
John and his wife Cindy enjoy traveling. By combining John's passion for golf, sightseeing, and shopping, their travels have taken them to many exciting locations in the world. Most important to John is spending time with his children and grandchildren, planning new adventures and sharing memories.